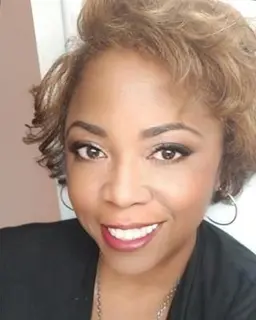 Robin McCoy, MS, PhD. , DTLLP, Practice Owner
I bring a person-centered approach while providing a safe non-judgmental space for helping my clients to develop the tools and skills that will allow them to embrace their individuality as well as work towards realizing their full potential.
I am available to help clients who are concerned with life transitional issues who are concerned with depression, grief/loss, anxiety, addictive behaviors, anger management, sexuality and relationship problems, immigration, court-ordered therapy acculturation, problem-solving, stress reduction and work-life balance issues
I have experience working with diverse populations including African American, Native American, Latino, Women, LBGT, adolescents, families, and veterans in individual and group settings.
Professional Activities and Memberships: American Psychological Association, Michigan Psychological Association.
Click here to Schedule an appointment with Robin McCoy

---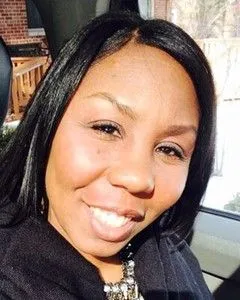 Welcome to your journey to living a balanced and full life. My goal is to assist you in uncovering your authentic self and live unapologetically to challenges in your life. Whatever your reasons are for arriving to this page, I know, together we will strive for greater fulfillment through a safe and private haven. Allow me to assist you in releasing emotional pain, survival distress, unresolved trauma, transitioning, and being misunderstood. You have made the first step yo resolve underlying barriers, develop effective tools to rediscover your power, and confidence to move up into your greatness. You have the answers to your healing!
I use a holistic person-centered healing approach with experience in diverse populations and cultures ranging from children, adolescents, young adults, to adulthood. My specialty includes psychological discomfort, depression, anxiety, trauma, grief/loss, transitioning, ADHD, intellectual disability, PTSD, self-esteem, communication, and family relations.
You will work through difficulties with ease, support, and warmth. As a caring professional with passion and motivation to empower individuals and families faced with life's challenges, I will assist you in understanding untreated behaviors and psychological discomfort to obtain a healthy mind, body, and spirit. I am available online via Tele-health
Click here to Schedule an appointment with Raina Penn

---
In this time of uncertainty, it is easy to feel overwhelmed. Now more than ever taking good care of our mental health is important. I strive to create a safe and non-judgmental place where my clients may explore their feelings, work through past or present concerns, learn new coping skills, manage anxiety-provoking thoughts, and grow to be the best version of themselves. Therapy can seem like an overwhelming process and i am sure to meet the client where they are and work at the pace of their choosing.
I have experience with anxiety, depression, stress, social anxiety and identity or sexuality concerns. I operate using a person-centered approach tailoring treatment to the unique needs of each client.
The therapeutic relationship is important for successful therapy. Feel free to reach out for a brief consultation to see if I am the right fit for you.
Click here to Schedule an appointment with Taylour Lee

---
William Banks, MBA, MA, LLPC
Thank you for considering me to be your helping professional. I am experienced and trained in helping with many disorders including anger management, anxiety disorders, bereavement/grief and loss counseling, bipolar disorder, depression, and military/veterans treatment. In the event that you have a disorder that I am not able to treat, please feel free to contact me and I will get you set up with a referral to a licensed professional who can help. Thank you for your time and consideration, and I look forward to helping you.
I am experienced and trained in helping with many disorders including anger management, anxiety disorders, bereavement/grief and loss counseling, bipolar disorder, depression, and military/veterans treatment.
I have worked in the human services sector of our American workplace for over 30 years as an insurance administrator, university professor, university academic advisor, and now in the counseling profession. I know the challenges that life's ups and downs can bring, and it will be my pleasure to help you get back on track to reach your goals and objectives.
Click here to Schedule an appointment with Will Banks

---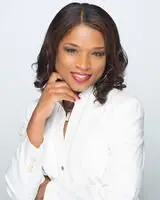 Michele Leno, PhD. LP - Supervising Psychologist
I am a supervising psychologist providing case consultations and weekly supervision for the clinical staff. My primary office is DML Psychological Services, located in Farmington Hills, MI. I offer therapy, coaching, and consulting services to individuals and organizations. I have worked with clients of all ages, including adolescents and adults, and various professionals. I motivate and help others get unstuck, transition, and cope with chronic and/or situational stressors. My interests include performance anxiety, business owners and stress management, depression in athletes and entertainers, and effects of social media on mental health. I believe that if we improve our mental health, we would improve our overall quality of life.
---
Cindy A Warren, Marriage & Family Therapist, MA, LLMFT
My heart has always been to help heal the wounds of broken families. Family is the most important structure in our society. Life's challenges cause individuals to face issues that they may not be ready to deal with alone. I believe in providing tools and methods to every person who needs assistance navigating through PTSD, sexual trauma, depression, anxiety, childhood trauma, divorce, couples therapy, etc.

People need a place to feel emotionally safe and open to bear their concerns and explore new ways of enhancing their relationships with themselves and others. I strive to create an atmosphere that is warm, accepting, open and centered around helping and enhancing the individual or family.
As a counselor, I help individuals, couples and families deal with grief, loss, depression, anxiety, trauma, low self-esteem, life transition and belief systems, unforgiveness, and other challenges. I provide a person center approach that provides support and resolution in coping with the source of life issues. (We service the Southeastern Michigan area)
Click here to Schedule an appointment with Cindy Warren

---
Tasha Bridges, MA LLPC
Are you ready to make a change in your life? Are you faced with life challenges that can be overwhelming? I am here to partner with you and help guide you through your journey. Together we will create a plan and set forth attainable goals to help you reach your outcome. Depending on your individual needs, I will use different methods of therapy. Most sessions will focus on self-awareness, choice, problem solving, and setting goals for the present and future. Other areas of counseling may include focusing on responsibility, the meaning of life, your strengths and limitations, self-concept, acceptance, and change.
My professional experience and education have prepared me to work with groups, families, and individuals of all ages; including children, adolescents, and adults. I believe for counseling to be effective, both you and I must be actively involved in developing counseling goals and assessing progress.
I will always create a safe, non-judgmental, and welcoming environment for you to express, explore and process. So let's talk!!
Click here to Schedule an appointment with Tasha Bridges
---
Phyllis Foye, Ph.D., Candidate, DTLLP, Intern
Phyllis, is a doctoral intern offering FREE therapy sessions at our Clinic, Click the link below to schedule an appointment.
Click here to Schedule an appointment with Phyllis Foye
---